Our expert technicians are ready to help you!

About Mr Tech Bench

Electronic Repair Shop in East Islip & Holbrook NY.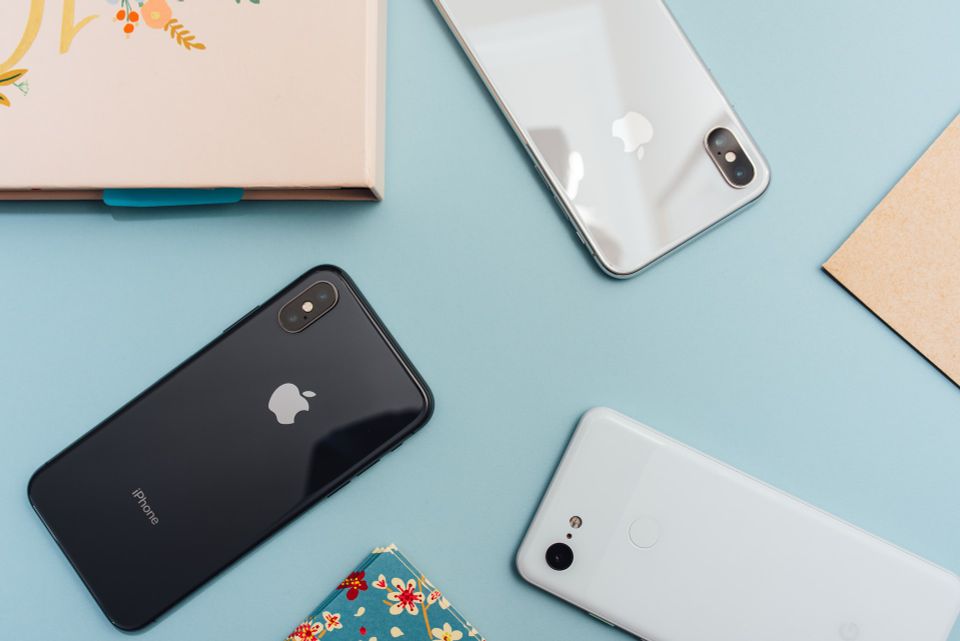 At Mr Tech Bench, we know that your phone and other electronic devices play an important role in your life. If any become damaged, you want repairs sooner rather than later. We have been professionally repairing cell phones and other mobile devices for over 10 years and proudly serve customers in East Islip, Holbrook and the surrounding areas. When we finish a repair, we take pride in knowing that we're saving you money as well as the environment by extending the life of every device. Your satisfaction is our top priority.

Our services include smartphone repair, tablet/iPad repair, laptop/computer repair, and other device repair (such as drones and smart watches). We know that replacing a device is not always feasible. That's why we do our part to ensure you spend as little as possible on repairs and that you only receive the most suitable repair options. Before we begin any repair work, you will always receive a free estimate. If you have a device that needs attention now, go ahead and reach out to Mr Tech Bench today!
Frequently Asked Questions


Questions & Answers


 
Can you help with data recovery on damaged devices?
Yes, we offer professional data recovery services to retrieve lost files, photos, videos, contacts, homework, spreadsheets, and more from damaged devices.

How long is the typical repair process?
Most phones are fixed the same day, tablets in 24-48 Hrs,  and laptops 48-72 Hrs when the parts are in stock. We strive to complete repairs timely, however we do not rush at the expense of carelessness.

Do you offer any warranties on your repairs?
We stand behind our repairs with a comprehensive 120-day warranty. This warranty covers all components and workmanship, except for damages caused by viruses, physical mishandling, and liquid damage.
Do you have on-site services?
Yes, we provide convenient on-site services for local business and residential customers, including pick-up and drop-off options. Our technicians can come to your location and perform repairs or transport your device to Mr Tech Bench for more complex jobs.
Do you charge a diagnostic fee? 
We offer free evaluations and free estimates for all repairs. Our technicians will thoroughly assess your device and provide an accurate quote before any repair work is started. The diagnostic costs are included in the quoted repair price.
How experienced are your technicians?
Our technicians are highly skilled and experienced professionals. They undergo rigorous training and possess accredited technical certification and /or CompTIA, ensuring that your devices are in capable hands.
What is your policy if the repair doesn't fix the issue?
Our commitment to customer satisfaction is paramount. If the repair does not resolve the issue, you won't be charged for the service. We also offer recycling options for devices that are beyond repair at your request.
How do I protect my computer from viruses and malware?
While no method guarantees absolute protection against viruses and malware, we can provide practical guidance to reduce the risk of infections. Additionally, we offer recovery strategies to minimize damages in case of an attack.
Can you make my computer faster?
Boost the performance of your computer with our upgrade options. We offer a range of enhancements, including storage, memory (DRAM), video cards, CPUs, and more, tailored to improve speed and overall efficiency.
Do you fix water and liquid damage? Will my device still be waterproof after the repair?
We have a lot of experience in repairing devices damaged by water or liquid. Prompt action is crucial to minimize further harm. Our technicians utilize advanced tools and techniques to mitigate damages.



Spoiler Alert: your phone and watch were never waterproof, only water-resistant. After repair, we recommend avoiding further contact with liquids.
What types of devices do you repair?
Our expertise lies in repairing a wide range of modern digital devices, typically less than 10 years old. We specialize in phones, tablets, laptops, computers, drones, and various electronics. For televisions, cameras, and household appliances, we may refer you back to their respective manufacturer.
How can I contact you for updates or inquiries about my repair?
Easy, shoot us an email or give us a call.

What payment methods do you accept?
 
Cash, Credit Cards, and Apple Pay (sorry NO Crypto).
Do you offer extended warranties?
We are actively seeking options to provide our customers with additional coverage. We appreciate any suggestions you may have regarding extended warranties you would find valuable.
Yes, as a Veteran Owned Business, we actively encourage and accept device donations. Our mission is to refurbish the donated devices and give them to veterans in need, making a positive impact in our community.
We gladly accept drop-offs for recycling. We promote responsible e-waste disposal and strive to reduce our footprint. Please contact us for large-scale  and industrial recycling. 
In a Hurry? Our Technicians Are Ready To Fix Your Device
We know that you depend on your mobile devices. That's why most repairs are completed the same day (first come first serve).